AUW-D Dual Range Semi-Micro Balance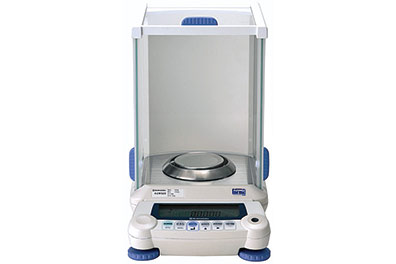 AUW-D dual-range semi-micro balances are the world's first five-decimal balances with the advantages of UniBloc one-piece force cell technology.
Choice of fully-automatic calibrations: PSC and Clock-CAL: Operator can choose from two types of fully-automatic span calibration methods. "PSC" is initiated based on temperature change detection, and "Clock-CAL" operates at user pre-set times (up to three times a day).
WindowsDirect: The balance communicates directly to a PC with Windows® applications. No additional software is needed to interface with spreadsheets, databases, word processing, and laboratory software. WindowsDirect works with Windows® 95, 98, 2000, NT4.0, ME and XP. PC must be IBM PC/AT compatible.