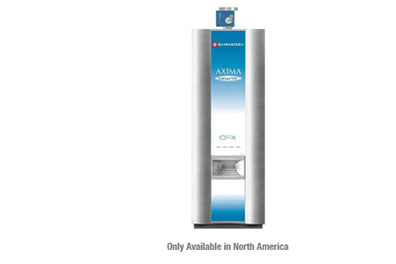 MegaTOF™ Megadalton MALDI
New High Mass MALDI Detects Intact Complexes up to 1.5 MDa
Shimadzu and CovalX have partnered to offer an integrated MALDI solution for ultrahigh mass applications. The MegaTOF has been developed by optimizing the integration of a high-performance Shimadzu linear MALDI TOF mass spectrometer with a CovalX high-mass system, allowing outstanding detection of macromolecules up to 1500 kDa. For these analyses, CovalX developed special cross-linking reagents and buffers for a fast and specific stabilization of protein interactions. The reagents contain 'cocktails' of cross-linkers with different spacer lengths able to covalently bind specific protein complexes with a high degree of efficiency. The specificity facilitates the stabilization of covalent protein complexes – even in contaminated or unpurified samples.
Features
High-sensitivity high-mass detector
Detects macromolecules up to 1,500 kDa
Conventional detector (electron multiplier)
Ideally suited for low mass (<10 kDa) applications
15-second changeover time
Stabilization of molecule using crosslinking reagent kits