Combustion IC Analyzers (S, Fl, Cl, Br, & I)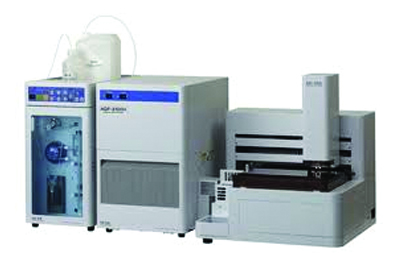 The AQF-2100H provides a fully automatic solution for preparation of samples to be measured with ion chromatography or other aqueous solution based methods. Thus it is very well suited to substitute time consuming manual preperation steps, such as oxygen bomb pyrolysis. By using Ion chormatography as detection method, it is possible to discriminate and quantify each halogen seperately as well as measure sulfur content in a single analysis run.
The AQF-2100H implements many unique features:
fully automatic operation from sample introduction to final washing of the absorption unit
combustion programs are timed to IC measurement cycles for optimum time efficiency
sophisticated design to optimize recovery
constant volume function to accurately calculate absorbent dilution
one click simultaneous IC calibration and sample boat preparation.
absorbent collection for multi parameter measurements.