Pharmaceutical Development Process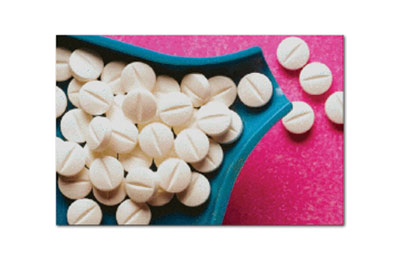 Pre-clinical development, toxicology, pharmacology, formulation, process development
Shimadzu offers many solutions to accelerate the drug development process and expedite market launching. Flexible and user-friendly systems are available to meet a wide range of users' needs.
Ultra-Fast Method Development LC System
LC method development is a time consuming process. One means of improving method performance is the application of fast chromatography. Ultra-Fast analysis using Nexera UHPLC accelerates and simplifies the method development process. The hardware does not need to be changed for both conventional LC and UFLC modes.
---
Ultra-Fast Method Development LC System
Dosage forms are getting more complicated and multi-component drugs are becoming more prevalent. Nexera UHPLC systems with CLASS Agent/Agent Report sorftware shorten sample run times and improve LC analysis dissolution testing efficiency. In addition to reducing analysis times, consumption of lab solvents is also reduced.
---
LC-AccuSpot MALDI Polymer Analysis System
Development/manufacturing QA/QC of pharmaceutical excipients and polymers for DDS are important and protocols are becoming more complicated. MALDI ionization of a mixture causes ion suppression and makes detection of all components extremely difficult. An LC-AccuSpot MALDI system enables automated spotting of LC peaks for MALDI analysis. It is suitable for terminal functional group analysis, monomer unit analysis, molecular characterization of polymers like, the co-polymer, polylactate.
---

Characterization of Polymorphs for Formulation Study
The evaluation and study of crystal polymorphs for formulation are important in the drug development stage. Shimadzu 50 series and 60 series thermal analysis systems are widely used in material development, production and control processes. TA-60WS software is compatible with general-purpose software and supports regulatory compliance with the CLASS-Agent data management system. IRTracer-100, a higher sensitivity IR spectrophotometer, further assists in characterization.
---
Nano and Single nano Particle Size/Distribution Analysis
Particle size measurements provide important distribution behavior information. SALD-7500nano, which uses a UV semiconductor laser, can observe aggregation, dispersion and dissolution in the range between 7nm and 800µm.
//= /* @escapeNotVerified */ __('We can\'t find products matching the selection.') ?>