SmartChem 200 Discrete Analyzers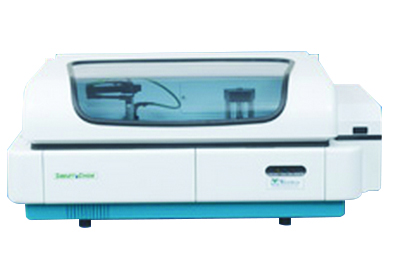 Reliability and accuracy with low cost of ownership
The SMARTCHEM 200 combines the latest technology in discrete analysis with an innovative, unique design that guarantees accurate and reproducible results. The SMARTCHEM 200 is the first discrete analyzer to utilize the Cuvette Quality Assurance System - performing an integrated QC check of each cuvette prior to use. SMARTCHEM 200 offers automated, closed loop Quality Control to meet NELAC compliance.
The SMARTCHEM 200 is also the first discrete analyzer to utilize a patented, dedicated sample prep module for the determination of NO3 by cadmium reduction. Designed for multi-tasking and high throughput rates, the NO3 module also provides automated cadmium column regeneration. The SMARTCHEM 200 is also available with a pH, Conductivity and Redox module for increased capabilities.
TheSMARTCHEM 200 discrete wet chemistry analyzer is designed for medium throughput testing laboratories and gives you uniform high-quality data at top speed and low cost.
Many EPA and ISO methods are available and can be pre-loaded on the instrument for plug and play operation. The SMARTCHEM 200 is a turn-key analytical solution for drinking water, wastewater, environmental, soil and other labs testing water quality and environmental samples.
Features:
Available pH, conductivity and Redox module
Cooled reagents tray with capacity up to 16 reagents
Temperature controlled reaction tray
Colorimetric detector with 11 position filter wheel for automatic wavelength selection
Hundreds of Standard and EPA methods are available for most common ions, organic acids, minerals and sugars
Pre or post run sample autodilution
Up to 200 samples per hour
Advantages and Benefits:
SmartWash high performance wash station washes the sample probe after every liquid contact to prevent cross-contamination. The probe is washed twice internally and externally between samples to prevent carryover
The unique CQA Cuvette Quality Assurance system verifies the optical purity of each cuvette before each use
Direct Read design measures absorbances directly in the reaction cuvettes. This eliminates the need to transfer reaction mixtures to a common flow cell and thereby prevents any possibility of carryover
SmartBlank sample blanking can be done at any stage of the chemistry cycle with no reduction in work throughput
Segregated Wastes reduce disposal costs