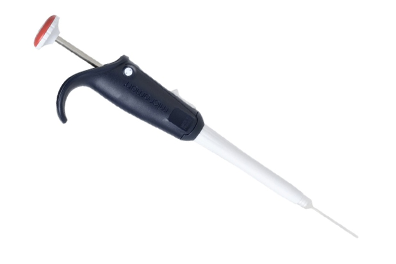 The Pipette of Choice for Problem Liquids!
Gilson's Microman® is a fully adjustable, positive-displacement pipette that, together with its disposable capillary pistons (CPs), will ensure accuracy and precision—even with problem liquids. Six models cover a wide range of volumes from 1µL to 1000µL.
Ideal for problem liquids:
Samples that are viscous, dense, volatile or potentially dangerous (e.g., gels, plasmids, solvents, whole blood). Microman is widely used in molecular biology, forensic science and PCR studies, as well as petrochemistry, food & beverage, cosmetics, etc.