AGS-X Series Electromechanical Testers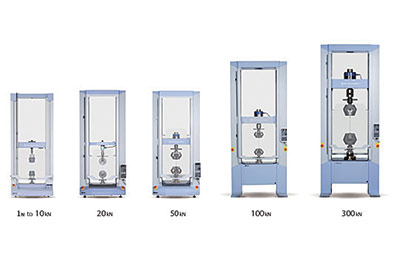 Shimadzu's AGS-X series of universal testers combines advanced specifications with a cost-effective, modern design. By incorporating multiple control options, load cells with maximum capacities from 1 N (0.22lbf) to 300 kN (66,000lbf), and the utmost in safety considerations, the AGS-X series delivers practical testing solutions.
In addition, the selection of tensile grips, compression plates, three- and four-point bending jigs, environmental chambers, extensometers, and other testing accessories provided by Shimadzu allow configurations to be tailored to almost any application.