Centrifugal Partition Chromatography (CPC) Systems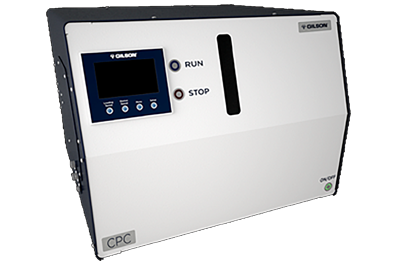 Innovative, Silica-Free Chromatographic Columns for High-Level Purification of Crude Extract
There are over 113 active cannabinoids found in the cannabis plant. Among these, tetrahydrocannabinol (THC) and cannabidiol (CBD) are the subject of ongoing discussion and intense research.
While most people are familiar with the psychoactive effects of THC, the lack of intoxicating effects of CBD makes this compound an attractive candidate for medicinal uses such as the treatment of epilepsy, neuropathic pain, and chronic inflammatory conditions. The surge in applications for the approved usage of cannabis has increased the need for improved purification and detection of cannabinoids.
High-Performance Liquid Chromatography (HPLC) is the industry standard for cannabinoid extraction, but Centrifugal Partition Chromatography (CPC) offers a cost-effective alternative with comparable yields and purity.
Mandel is pleased to offer a complete range of Gilson centrifugal partition chromatography (CPC) systems.
Improving the Purification & Extraction of Natural Products with Gilson CPC
Lauren Pahnke, field applications specialist at Gilson, breaks down the general principles behind CPC, how to select the best solvent system for extracting natural compounds, and the effects of flow rate and rotation speed on retention, resolution and pressure.
Pahnke also discusses several possible applications for CPC systems such as purifying cannabinoids from cannabis oil, removing THC from cannabis oil, purifying omega-3, and more.
CPC 250 PRO Purification of Cannabidiol TN206 (PDF)
AN1041- Added Value of Applying CPC to Bioprocessing Downstream Purification
AN1042 Targeted Purification of an Antimalarial Compound from ARTEMISIA ANNUA L. Extract using CPC
//= /* @escapeNotVerified */ __('We can\'t find products matching the selection.') ?>