NSX-5000V Total Nitrogen / Sulfur / Halogen (Chlorine) Analyzer with Vertical Furnace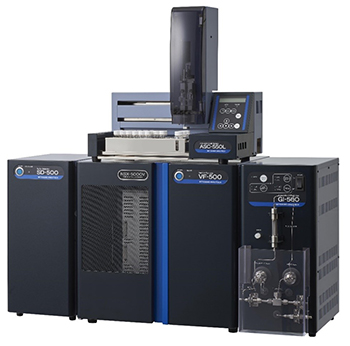 The Nittoseiko NSX-5000V's large dynamic range, flexibility, and versatility make it the ultimate Total Nitrogen, Sulphur and Halogen (Chlorine) analyzer. NSX-5000V series reduces environmental impact through advanced technologies, and follows ASTM, EN, ISO and JIS Methods protocols.
It enables automatic, safe, and highly sensitive measurement of trace nitrogen, sulfur, and chlorine in liquid or gas samples, and can be used in a wide range of applications such as quality control of petroleum/chemical/recycled products or automotive fuels and environmental analysis.
Add any of the Gas Injector Systems to measure Nitrogen, Sulphur and Halogens (Chlorine) in Gases and LPG.
//= /* @escapeNotVerified */ __('We can\'t find products matching the selection.') ?>