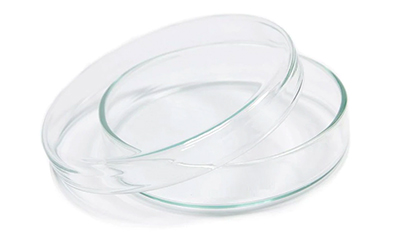 Borosil® brand glass Petri dishes are designed to fulfill your wide-ranging needs from Crystalizing, Evaporating, Drying, and Storing to Petri dishes for culture, assay and micro-biological works. These Petri dishes comply with IS 2626 and are ideal for use in routine work. These dishes are clear and withstand repeat sterilization. Each is formed to ensure even wall thickness and consistent optical performance. Borosil® brand dishes are safe, durable and economical.
Foxx Life Science's EZFlow line of filtration accessories provide high-quality solutions for your laboratory.
Foxx Life Sciences's disposable plastic Petri dishes are suitable for all microbiological applications. A robust dimensional accuracy of 90mm ensures compatibility with most automated systems. Extremely high optical clarity allows for ease of use with a microscope while the shallow, stackable dish design provides the maximum use of incubator space.
The vented variety have elevated lids for superior gas exchange and evaporation, whereas the non-vented have flat lids that prevent evaporation to encourage a longer incubation period for anaerobic applications.
Aseptic dishes are manufactured in clean rooms, under controlled low bioburden conditions, for the best performance in all applications. Sterile plates have been validated according to EN ISO 11137-2; 2012 for SAL 10-6. Compartments enable parallel testing of a single sample using different agar, solvents, and reagents.