Drosophila Vials, Plugs & Accessories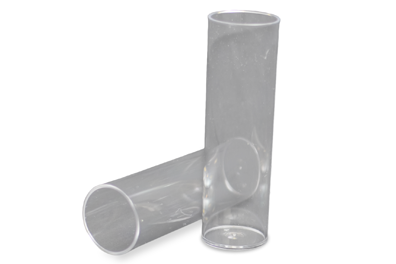 Kord-Valmark drosophila vials are precision-molded from premium grade polystyrene, K-Resin® or polypropylene. These straight-walled vials allow for easy filling, plugging and racking. All fly vials can be purchased ineither five 10 × 10 tray packs or bulk packs of 500 vials.
Polystyrene fly vials offer superior visual clarity. These fly vials are a safer, lighter and more economical alternative to glass vials.
K-Resin® fly vials offer rugged durability. This unique material is highly flexible, virtually unbreakable and scratch-resistant. Therefore, K-Resin® vials are an excellent choice for freezing and shipping.
Polypropylene vials are just as strong as K-Resin® at a significantly lower price. Polypropylene fly vials are fully autoclavable and virtually indestructible, offering good clarity and cost savings.
---
Jaece is a leading manufacturer of drosophila supplies and laboratory safety consumables.
Since 1982 Jaece Identi-Plugs stoppers have been a staple of the Drospohila community. Mandel also offers the most dense cellulose acetate plug on the market, the Jaece Mity Plug.
Keeping a lab safe is a priority for leading laboratories. Absorbent Bench-Top Liners and Foam Liners are used everyday in top laboratories worldwide.
Breathable and dense Identi-Plugs foam stoppers are a time tested closure in thousands of laboratories.