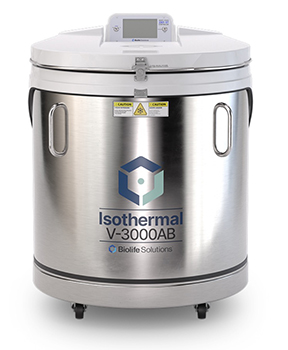 Custom BioGenic Systems offers only the highest quality in dry storage Isothermal Liquid Nitrogen Freezers. These models offer a wide lid opening to allow access to all racks, whilst providing an extensive variety of inventory solutions. We offer multi-tired straw storage systems, split samples, chest racks and cryo bag storage options. The vapour circulation provides better visability in the storage area.
These dry storage units offer additional user safety by eliminating liquid nitrogen contact. CBS dry storage units also minimize sample cross-contamination by eliminating liquid nitrogen submersion.
Mandel offers a complete selection of freezer sizes from 30L to 140L liquid nitrogen capacity options.
//= /* @escapeNotVerified */ __('We can\'t find products matching the selection.') ?>