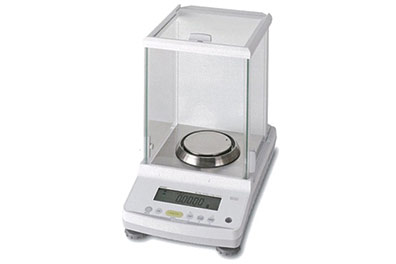 Ranging in capacity from 82g to 220g, the ATX/ATY series features a variety of functions to enable easy operation and obtain precise results. The series incorporates the UniBloc one-piece aluminum alloy mass sensor technology, first introduced by Shimadzu for precision balances in 1989. The UniBloc's compact, uniform structure replaces 70 parts found in a conventional electromagnetic balance sensor assembly and ensures stable temperature characteristics, excellent response time and stable corner-load performance.
Easily set responsive or stability focused modes
Connect with a computer via USB or RS232C
Perform stable measurements in combination with an ionizer
---
Easy to Change Settings Enable Responsiveness and Stability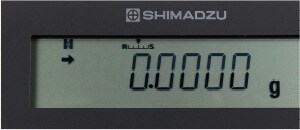 Responsiveness becomes very important when weighing fixed amounts of powders and liquids. Stability is required when weighing substances in environments subject to drafts or vibrations. The AT-R series of balances makes it is easy to switch between a response focus (R) and a stability focus (S) during measurements.The AT-R balances are also equipped with a 5-stage indicator.

---
Equipped with Two Interfaces: USB and RS232C
AT-R balances come standard with two convenient interfaces for connection with a computer or PLC (programmable logic controller). This helps prevent human error by direct transfer of weight values to the computer.

Compatible PLCs:
Mitsubishi Electric Q Series
OMRON CJ2 Series
Keyence KV-8000
IDEC FC6A Series
---
Combine with an Ionizer to Perform Stable Measurements 
The optional STABLO™-AP ionizer (static remover) quickly removes static from samples and containers, without creating a draft. This prevents reproducibility errors and fluctuations in measurement values due to static electricity. The static elimination can be enhanced by placing flasks in the AP Holder (sold separately).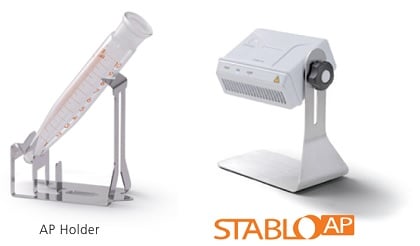 ---
Model
ATX324R
ATX224R
ATX124R
ATX84R
ATY324R
ATY224R
ATY124R
ATY64R
Weighing Capacity
320g
220g
120g
82g
320g
220g
120g
62g
Minimum Display
0.1 mg
Pan Size
Approx. 91 mm dia.
Dimensions
Approx. W213 x D356 x H338 mm
Weight
Approx. 6.2 kg
Approx. 6.0 kg
Required Power Supply
AC adapter (input 100-240V AC, 50/60 Hz, output 12V, 1A)
I/O Terminals
RS232C (D-sub 9P plug), USB device (Type B)
Calibration Weight
Built-in
External weight
Products