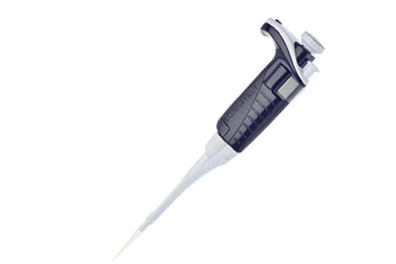 PIPETMAN® M BT Connected is a Bluetooth®-enabled electronic pipette that offers accuracy and precision in both standard and repetitive pipetting modes. Requiring virtually no pipetting forces to aspirate and dispense samples, PIPETMAN M Connected helps reduce pipetting fatigue and increase pipetting efficiency. The pipette interacts in real-time with TRACKMAN® BT Connected making planning and executing pipetting protocols faster, easier, and more reliable. PIPETMAN M BT Connected is available in 20 models covering a volume range from 0.5 μL to 10 mL in single channel, and 0.5 μL to 1200 μL in multichannel.
Accurate and Precise Pipetting
The motorized piston allows for high pipetting reproducibility and accuracy in all modes. Associated with TRACKMAN BT Connected and its PipettePilot™ application, PIPETMAN M BT Connected reduces the risk of human error by transferring verifiable pipetting parameters and commands in the pipette.
Increased Functionality
The intuitive interface has five pipetting modes for a large number of applications: pipette, repetitive, mix, reverse, and custom. Create and transfer up to 10 custom protocols from PIPETMAN M BT Connected Software into your pipette. Bluetooth connection enables communication with TRACKMAN BT Connected and helps guide you through your protocol telling you where, when, and how much to pipette with real-time interactions.
Simple and Comfortable to Use
Aspirate and dispense with one click of the push button and eject tips with ease. The lightweight and ergonomic design rests comfortably in your hand for maximum pipetting comfort.