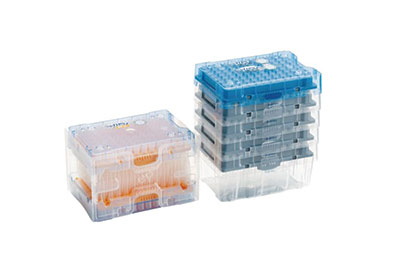 epT.I.P.S. PipetteTips—Eppendorf Totally Integrated Pipetting System—the perfect combination with Eppendorf pipettes, resulting in reduced-force tip attachment and ejection with complete sealing.
The "Pearl Effect" - Maximum recovery and reproducibility with epT.I.P.S. LoRetention and ep Dualfilter T.I.P.S. LoRetention - No sample loss, reduced costs, improved results
GELoader Tips have been designed to simplify the loading of samples onto polyacrylamide gels.
New Eppendorf Rack - Improved Sustainability