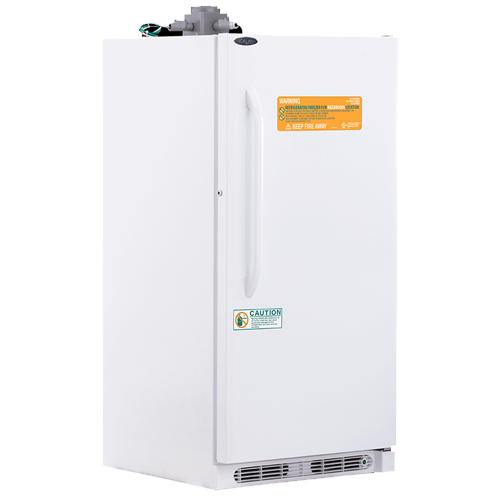 Explosion Proof Refrigerators from Nor-Lake Scientific meet NFPA and OSHA guidelines for Hazardous Location, Class 1, Division II, Groups C & D guidelines. Units are not intended for use in general clinical or research laboratories.
All spark-generating electrical components and connections (compressor, thermostat) are isolated and sealed in vapour-proof enclosures. Electrical wiring is hardwired for additional safety.
The line features a mechanical thermostat sealed in UL listed explosion-proof box, keyed door locks, and a one-year parts and labour warranty.