Aspiration & Dispensing Systems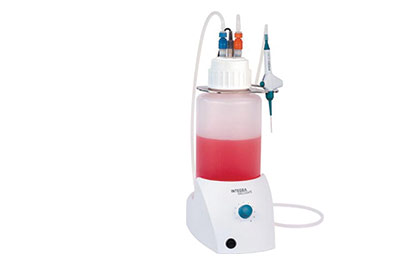 Integra Bioscience offers a variety of solutions for your aspiration and dispensing needs.
DOSE IT is a compact, programmable peristaltic pump with simple on-screen instructions and straightforward operation. Compatible with differently sized tubing, a broad range of dose volumes can be dispensed with high precision.
VACUSAFE is a compact laboratory aspiration system providing a safe and efficient way to collect and contain biological liquid waste.
VACUSIP is a portable benchtop aspiration solution that follows you where ever you need it.
VACUBOY is a versatile aspiration tool that converts any vacuum source into a user-friendly aspiration system for aspirating liquids from virtually any laboratory container – at the touch of a button and in a controlled way.