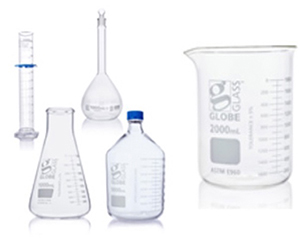 Designed to meet the needs of the most demanding laboratory professionals, Globe Glass™ glassware sets the standard for performance and packaging in the laboratory glassware marketplace.
Top quality borosilicate glass delivers outstanding strength, durability, and chemical resistance.
Superior GlassGuard™ packaging has been engineered to ensure that Globe Glass products arrive at their destination intact and ready for use each and every time.
//= /* @escapeNotVerified */ __('We can\'t find products matching the selection.') ?>