ABS Pharmacy and Vaccine Refrigerators and Freezers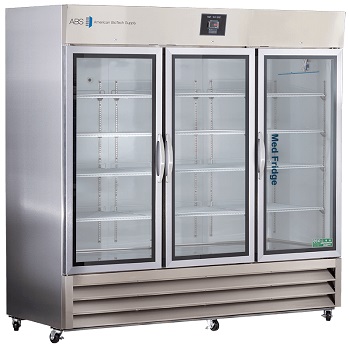 American Biotech Supply provides a full range of temperature controlled equipment to customers across the healthcare, laboratory and clinical research, pharmaceutical, and industrial segments.
---
We are pleased to release a wide variety of Fast-Track inventory items that are available to ship within 5-8 business days!
Our quick ship models range from small capacity, 1 cu. ft. countertop models, to large capacity 3 door, 72 cu. ft. capacity units.
Models are available in a variety of refrigerator and freezer configurations to accommodate all customers' needs including: upright models with glass and solid door options, compact refrigerators for small spaces, plus undercounter and countertop models with built-in and freestanding options.
View the Fast-Track Pharmacy units
View the Fast-Track Laboratory units
//= /* @escapeNotVerified */ __('We can\'t find products matching the selection.') ?>