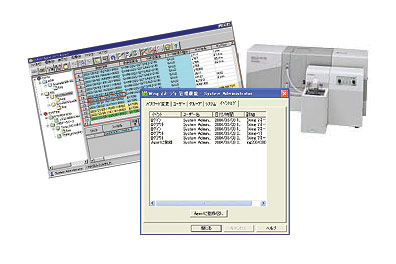 Shimadzu SALD Series Laser Diffraction Particle Size Analyzers are now compliant with FDA 21 CFR Part 11. The SALD series product line includes two types, the standard model SALD-2200 and the coarse/dense particle compatible SALD-3100.
These models support both wet and dry measurement(Note 1) and respond to a wide range of measurement needs to ensure compliancy with Part 11.
The security, data integrity and audit trail requirements of Part 11 are achieved by introducing a PC set pre-installed with the WingSALD-XI series Part 11-compatible software and the CLASS-Agent network-compatible analytical data management tool.