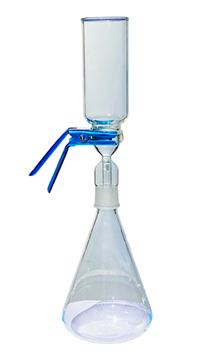 Mandel carries Foxx Life Sciences's extensive collection of Glass Filtration Tools available in assemblies or as replacement parts.
Foxx Life Science's EZFlow® line of filtration accessories provide high-quality solutions for your laboratory.
The Foxx Life Science EZflow® glass filtration is excellent for filtering particulate contamination and engineered to be resistant to acid, chlorine bromine, iodine, and organic substances.
With its ability to withstand heat, corrosion, and thermal shock also allows the filter assembly to be utilized in different fields.