High-Sensitivity Analysis System for Inorganic Gases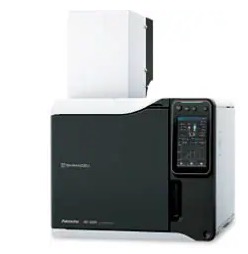 Gas containing inorganic gases and hydrocarbons is typically analyzed in any number of industries using a gas chromatograph (GC).
The Shimadzu analysis system for inorganic gases can simultaneously analyze light hydrocarbons and low-concentration inorganic gases, including atmospheric components such as oxygen and nitrogen.
The GC-2014 system is also available for some applications.
System
220-94724-01
220-94724-02
220-94724-03
220-94724-30
220-94724-31
Detector
TCD
TCD, MTN/FID
TCD, TCD, MTN/FID
TCD, MTN/FID. FID
TCD, TCD, FID
Target Compounds
O

2

, N

2

, CH

4

, CO, CO

2

, C

2

O

2

, N

2

, CH

4

, CO, CO

2

, C

2

H

2, 

O

2

, N

2

, CH

4

, CO, CO

2

, C

12

O

2

, N

2

, CH

4

, CO, CO

2

, C

2, 

C

12

H

2, 

O

2

, N

2

, CH

4

, CO, CO

2

, C

2

, C

12

Analysis Time
16 min
16 min
16 mins
16 mins
16 mins
//= /* @escapeNotVerified */ __('We can\'t find products matching the selection.') ?>