Automated GX-271 GPC Clean-up System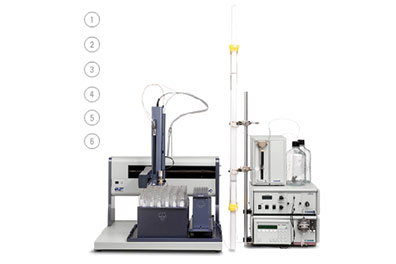 The Automated GX-271 GPC Clean-up System provides an affordable solution for laboratories performing residue analysis of complex matrices such as fatty foods, soils, sludge, animal and plant tissue.
The system features a Direct Injection Module and a fraction collection valve located on the Z-arm, increasing efficiency by reducing sample carryover and post valve dead volume.
The Automated GPC system is controlled with TRILUTION® LC Software, a user-friendly, easy-to-use, flexible program that was specifically designed to meet the laboratory needs. The software features pre-programmed methods specific to GPC post-extraction clean-up processes.
Gilson GPC Clean-up Systems meet clean-up guidelines set forth by the USEPA, USFDA, USDA, USGS, ISO, CFIA, AOAC International and European Union (EN 1528, EN 12393, S19) requirements.