Microscope Slides and Accessories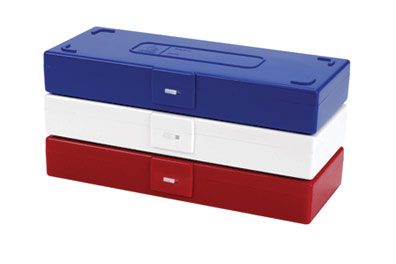 Heathrow manufactures heavy-duty, two-piece microscope slide boxes which store 25, 50 or 100 standard slides. They are available with either cork or foam lining. The boxes stack securely on top of each other, and are available in blue, green, red, yellow or white.
Globe Scientific is a worldwide leader in the microscope slide market. Globe's slides and microscope cover glass are produced from exceptional quality glass and are pre-cleaned and ready to use.