In Vitro Transcription & RNA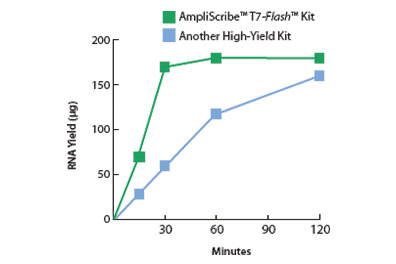 Mandel offers a complete line of products to meet your in vitro transcription and RNA needs.
Biosearch's Lucigen Ampliscribe Kits allow for rapid, maximum yield synthesis of RNA for studies of RNA structure, processing, ribozymes, RNAi or other RNA-based applications. Lucigen's Durascribe Kit is an in vitro transcription kit that produces RNA that is completely resistant to RNase A digestion. The CellScript line of products include kits for in vitro transcription, 5' capping using either a cap analog or capping enzymes, and 3' RNA polyadenylation, as well as all-in-one kits for making capped, poly(A)-tailed mRNA for translation in cells.