AOX-200 Adsorbable Total Organic Halide Analyzer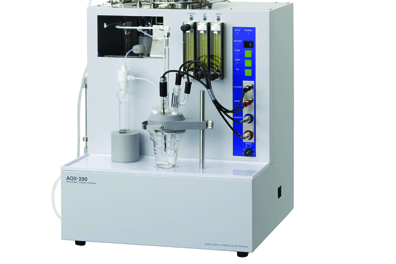 The AOX-200 is dedicated to the analysis of AOX (Adsorbable Organically bound Halogens). AOX analysis is used to assess the quality of water and for contamination by organic halides, by measuring organic CI, Br and Iodine compounds adsorbed to activated carbon.
The ease of operation is achieved by combustion in an open top pyrolysis tube, this combined with the low running costs of using air as combustion gas, leads to the outstanding performance of the AOX-200. This analyzer is perfect for the analysis of AOX in drinking water, surface water and sludge.
Automatic Column Direct Injector technology (patent pending) realizes continuous measurement of 300 samples:
Universal automation for batch and column method
Autosampler for columns
Adsorption module for batch method using ceramic frits