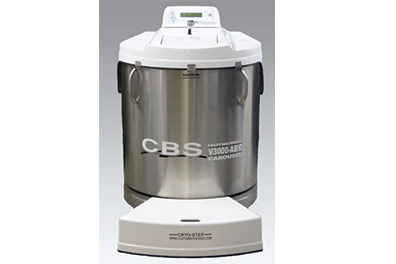 Mandel and Custom BioGenic Systems have come together to offer the highest quality in dry storage with our Isothermal Carousel Liquid Nitrogen Freezers. Offering the industries best temperature uniformity, with easy access to racks through a square lid opening which minimizes exposure to outside temperatures. The unique ratchet handle on top of the freezer allows for rotation of the carousel with reduced operator hazard.
These dry storage units offer additional user safety by eliminating liquid nitrogen contact. Our dry storage units also minimize sample cross contamination by eliminating liquid nitrogen submersion.
Mandel offers a complete selection of freezer sizes from 70L to 140L liquid nitrogen capacity options.
//= /* @escapeNotVerified */ __('We can\'t find products matching the selection.') ?>