Secondary Antibodies & Conjugates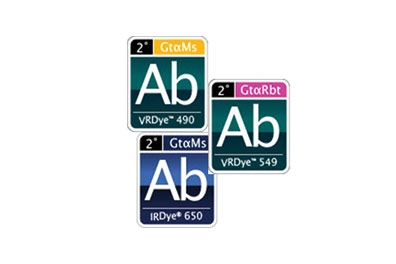 Quality and performance of secondary antibodies is crucial for Western blotting, In-Cell Western™ Assays, immunohistochemistry, and many other applications.
IRDye and VRDye secondary antibodies are highly cross-adsorbed, making them suitable for multi-colour detection. IRDye secondary antibodies have been optimized for use with the Odyssey® family of imaging systems and can be used on instruments with similar excitation and emission filters. VRDye secondary antibodies are optimized for microscopy, immunohistochemistry, and flow cytometry applications on instruments with suitable excitation and emission filters.