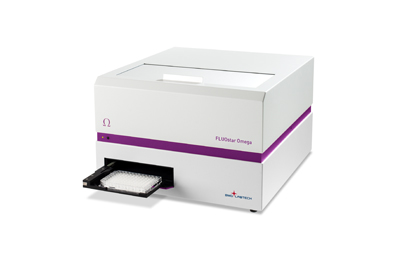 Filter-based multi-mode microplate reader
SelectScience Best Drug Discovery Product 2010, the FLUOstar Omega is a multimode microplate reader with five detection modes. It utilizes an ultra-fast UV/Vis spectrometer or filters for absorbance as well as highly sensitive filters for all other detection modes. The FLUOstar Omega is the ideal plate reader for life science applications.
The upgradeable high performance life science microplate reader.