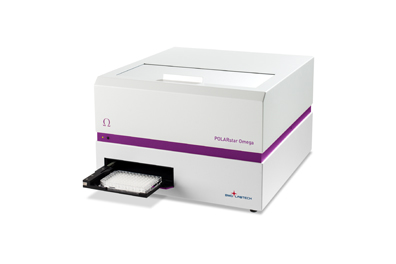 Multi-mode microplate reader with Simultaneous Dual Emission - including fluorescence polarization
The POLARstar Omega is the fully-equipped Omega-series microplate reader, offering all the features of a FLUOstar Omega, and in addition fluorescence polarization. Equipped with BMG LABTECH's ultra-fast UV/Vis spectrometer and Simultaneous Dual Emission detection, the POLARstar Omega represents a great combination of performance and flexibility for life science applications.
The high performance multi-mode reader for life science applications.