The Jimmy Microtube Opener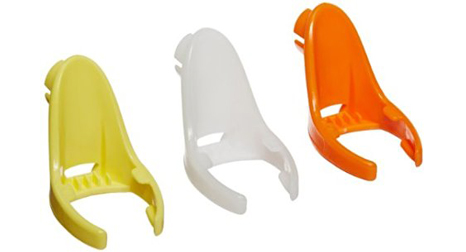 This ergonomic, hands-free microtube opener is your thumb's best friend. It fits your PIPETMAN® pipette perfectly and can open both snap-cap and screw-cap microtubes.
Made of high quality polyacetal, THE JIMMY can be cleaned with alcohol or sterilized by autoclaving. It is sold in a set of three colours: orange, yellow and white.
//= /* @escapeNotVerified */ __('We can\'t find products matching the selection.') ?>