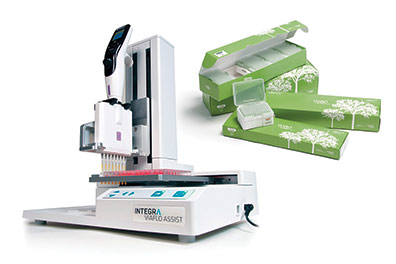 Integra Biosciences have focused on developing a new and technologically advanced range of handheld electronic pipettes which are simple to use and meet the ergonomic needs of our customers. Today we are proud to offer the widest range of electronic pipettes in the market spanning a range from single channel pipettes up to a 384 channel bench-top instrument.
Due to COVID19, we are experiencing high demand for Grip Tips.
Please email us for availability.