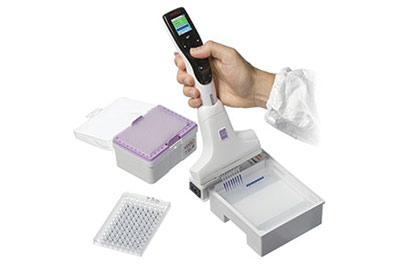 VOYAGER II Pipettes - Speed up sample transfers between different labware
INTEGRA's VOYAGER II pipettes feature a unique motorized tip spacing, enabling parallel transfer of multiple samples between labware of different sizes and formats. The tip spacing can be changed by a simple push of a button. No manual adjustments or two handed operations are needed.
* Instruments do not include a power supply. Choose your desired charging option.