AOC-6000 Plus Series Multifunctional Autosampler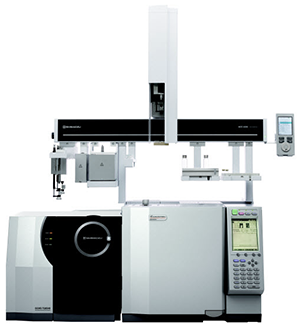 The multifunctional AOC-6000 Plus series autosampler is ready to handle a wide range of sample introduction techniques. All units come ready to run both liquid and headspace. This versatile system can be used for many industries including forensics, cannabis testing, food, and more.
Features
System comes ready to run liquid and headspace samples using four sample vial sizes: 1mL, 2mL, 10mL, and 20mL
Robotic tool change (RTC) units can automatically switch between different sample injection techniques using the tool exchange park station
Integrated software that comes equipped with six built in methods (liquid, headspace, SPME, sample dilution, internal standard addition, and derivatization) and method scripts can be customized to perform additional functions. (Additional programming charge may apply.)
Overlapping function for samples that need pretreatment heightens the analysis efficiency
Additional optional sample injection techniques available:

Solid-Phase MicroExtraction (SPME)
SPME Arrow
ITEX
---
Increased Reliability and Tracking of Consumables
Tracking consumables and use of consumables on your system have never been easier. With the new SMART Syringe technology included with the AOC-6000 Plus, basic information about what is installed, and its use can be tracked directly on your hardware. The inclusion of a smart chip at the top of the Smart syringes (Liquid, HS, SPME and SPME Arrow) gives the user the ability to both automate complicated consumables management and monitor the conditions of syringes and fibers which can lead to better reliability.