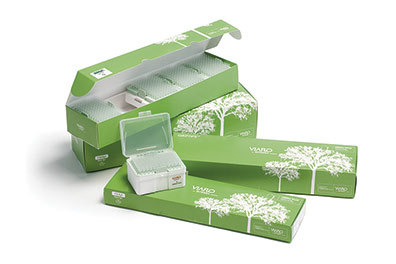 Your Pipette Tip Will Never Fall Off Again!
By designing our GripTips in tandem with VIAFLO pipettes, we have created a unique, integrated system that offers the securest pipette tip connection. Without hammering, the GripTips literally snap onto the pipette's tip fitting, which prevents tips from falling off.

Reduced tip attachment and ejection forces for comfortable, stress-free pipetting.

Precise and consistent tip seal ensures that all tips on a multichannel pipette, including VIAFLO 96 and VIAFLO 384, are precisely at an identical height for reliable touch offs and consistent pipetting results.