Mediaprep Media Preparators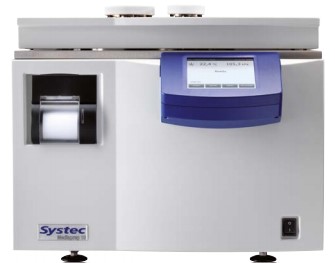 Automatic media preparators (nutrient media preparators and nutrient media sterilizers) optimized for the preparation, sterilization and sterile filling of liquids, such as agar culture media, peptone water and buffer solutions or other sterile liquid media.
Available in seven different sizes for 10 to 120 litres of media. Featuring an improved heating performance, rapid recooling, a magnetic stirrer, an inner container, temperature-interlocked dispensing nozzles and bushings for filling and supplying additives.
The optimized automation regulates process times and ensures that the sterile media are of high quality.
Standard Features
5.7" touch display - for simple and intuitive operation
7 predefined programmes, up to 100 programmes can be created and saved
Exchangeable media vessel
Separate loading hatch for the addition of additives
Integrated compressor for sterile-filtered support pressure in the cooling phase
Safety valve for pressure relief in the event of thresholds being exceeded zur Druckentlastung bei Grenzwertüberschreitung
Water level protection
Overtemperature protection
Continuous mixing via magnetic stirrer
Flexible PT-100 temperature sensor
USB interface for external documentation
RS-232 interface for external documentation (network-capable)
RS-485 interface for communication with a Systec Mediafill
Available options
Options for documentation
Integrated printer for batch documentation
Systec ADS documentation software package for comprehensive documentation
Documentation SD: data storage on SD card for up to 10,000 sterilization cycles and transmission of data to a PC
Systec ADS CFR documentation software package with conformity to FDA 21 CFR Part 11
AuditTrail: unalterable and traceable documentation according to FDA 21 CFR Part 11
---
Design
Simple and safe handling
All of the Systec Mediaprep's from 20 litres are on rollers with locking brakes for transportable use, and can be positioned ideally anywhere within the laboratory. The touch display for operation, positioned at the top on the door, is clearly legible and easy to reach.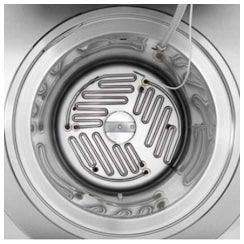 Highly effective heating and cooling
Powerful heating elements ensure fast heating. The rapid cooling is effected through water circulation at the external walls of the media vessel with sterile demineralized water that is cooled with external water via a heat exchanger. The total cycle time including heating, sterilizing and cooling is between 60 and 120 minutes, depending on the vessel size, the amount of medium and the temperature of the cooling water. The sterile-filtered support pressure prevents the medium from foaming or over-boiling. A compressor is installed as standard in all Mediaprep models.
---
Fully programmable microprocessor control unit
The fully programmable microprocessor control unit is a unique feature of the Systec Mediaprep. The automatic process ensures that the prepared and sterilized media is of a consistently high- and repeatable quality. During the process, the medium is mixed thoroughly, heated, sterilized and cooled down to the selected filling temperature. The medium is maintained at the filling temperature for the filling process.
---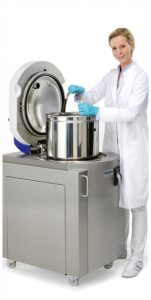 Easy to operate
Control of the door and loading hatches is temperatureand pressure dependent. Inadvertent opening is impossible. The media vessels are exchangeable, and thanks to the integrated handle grip, easy to remove and clean.
---
Operation by Touch Screen technology for all media preparators
Operation is easy and rapid via a large (5.7 inch), highly visible touch screen interface. This innovation offers additional options and increased flexibility when working with the autoclave. For example, process data can be displayed numerically or graphically. 7 programs are pre-defined but can be expanded (up to 100) as required by the user. To initiate a new program, the user is guided through the process by menu dialog. Every new program is automatically allocated a permanent, unalterable name and can also be given an individual designation by the user. All process parameters can be individually altered.
---
Safe Media Dispensing
Sterile addition of additives
It is possible to add controlled amounts of additives after sterilization via the filling port. The filling port is generously dimensioned and has a safety lock. The additives can be introduced with sterility maintained by using a bottle into the open port or with a syringe through a silicone septum embedded in the locking cap.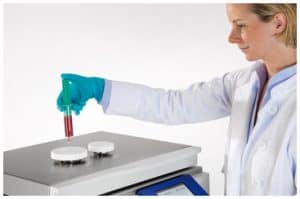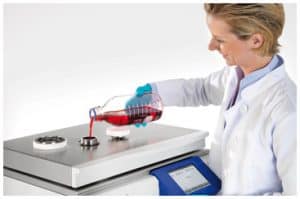 ---
Sterile dispensing
The dispensing port can be opened for the sterile dispensing of the medium from the media preparator. A silicone tube is connected to the dispensing port using a dispensing lance. To ensure the sterile dispensing of the medium, the dispensing lance and the silicone tube must be pre-sterilized in an autoclave. The medium can either be dispensed using the Systec Mediavalve via sterile-filtered air pressure generated by the integrated compressor, or by connecting any commercially available peristaltic pump or a device that is equipped with an integrated pump.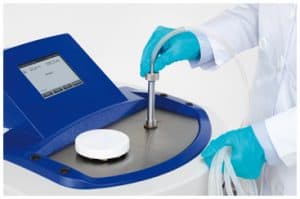 ---
Dispensing Alternatives
Systec Mediavalve – automatic tube valve
An economical method for dispensing uniform quantities. Pre-selectable constant slight overpressure in the media vessel ensures that the medium flows. Enter the desired quantity once, the vessel calibrates itself according to the viscosity of the medium via a sample dosing.
---
Systec Mediapump – peristaltic pump
High precision and high speed are a hallmark of this system. The dispensing volume can be set from between 0.1 ml to 99999.9 ml. The system works at a tolerance of ± 0.5% and ensures reproducible results thanks to the automatic calibration. Alongside simple manual dispensing, also individually configurable programmes are available.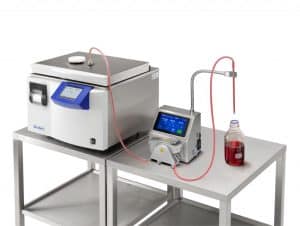 ---
Systec Mediafill – plate pourer and tube filler
The Systec Mediafill plate pourer and tube filler dispenses culture media automatically, safely and effi ciently into Petri dishes. It can be configured as an option for the most diverse of applications and, for example, be converted to a tube filler.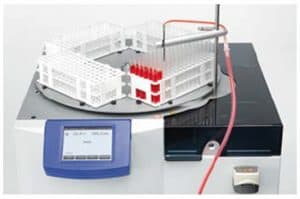 Other systems
Commercial peristaltic pumps and dilutors can also be connected.
Waste-water sterilizer
The Systec Mediaprep can also be used as waste-water sterilizer for the inactivation of liquids.
---
Documentation
Printer
Optional integrated printer for documentation of program type, batch number, date / time, temperature / pressure progress and sterilization phase.
---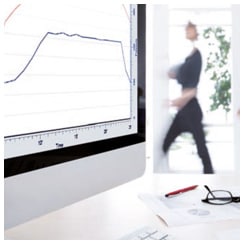 Systec ADS documentation software package
Via RS-232 interface for direct connection to a PC or for connecting to an Ethernet network via converters. Special software for Windows for documentation of all process flow data such as pressure, temperature, time, and sterilization phase including relevant diagrams. The Systec ADS documentation software processes documented data both graphically and numerically.
---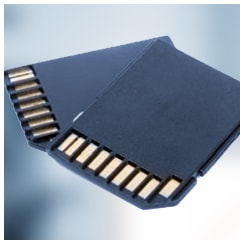 SD card
Extensive documentation on up to 10,000 sterilization cycles* via an (optional) integrated card slot and a 1024 MB SD memory card. All the recorded data is available, via the SD memory card, for processing with the Systec ADS documentation software.
*only in combination with the optional Systec ADS software.
---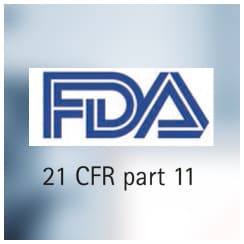 Systec ADS CFR documentation software package with conformity to FDA 21 CFR Part 11
Optional documentation for the Systec Mediaprep models. Download of the process flow and audit trail data from the media preparators. This solution ensures documentation according to the provisions of the FDA 21 CFR Part 11. The Systec ADS documentation software with conformity to FDA 21 CFR Part 11 processes the documented data, both graphically and numerically.
---
AuditTrail
AuditTrail allows you to set up and administer the users of the Systec Mediapreps. You can specify which user can perform which actions on five different authorization levels. In addition, the access rights for the stored sterilization programs can be specified individually. The user must log in with a username and password before each action. All the actions carried out (e.g. the changing of parameters, or the starting or stopping of sterilization programs) are documented and can be traced back to the user responsible, and can also be identified by a time-stamp (date and time). All the data generated by the user's actions or by the documentation of a sterilization cycle are protected against manipulation and marked with the electronic signature of the respective user.
---
Type

Dimensions
(L x W x H in mm)/ Wattage in kW

Chamber dimensions
(Ø x H in mm)/ Chamber volume in litres

Inner vessel dimensions
(Ø x H in mm)/ inner vessel volume in litres

Dimensions and media connections
Systec Mediaprep-10
555 x 635 x 480 / 3.6
296 x 250 / 17
270 × 222 / 12
Systec Mediaprep-20
555 x 635 x 715 / 9.3
296 x 450 / 30
270 × 422 / 23
Systec Mediaprep-30
555 x 635 x 915 / 9.3
296 x 650 / 44
270 × 622 / 34
Systec Mediaprep-45
555 x 780 x 1080 / 20
400 × 485 / 65
380 × 452 / 51.3
Systec Mediaprep-65
550 x 780 x 1210 / 20
400 x 690 / 90
380 × 657 / 74.5
Systec Mediaprep-90
650 x 895 x 1110 / 20
500 x 610 / 126
480 × 572 / 103.5
Systec Mediaprep-120
650 x 895 x 1240 / 20
500 x 790 / 162
480 × 752 / 136.1
Systec Mediaprep-10: Voltage 220 - 240 V, 50 / 60 Hz, 16 A.
Systec Mediaprep-20: Voltage 380 - 400 V, 50 / 60 Hz, 16 A.
Systec Mediaprep-30: Voltage 380 - 400 V, 50 / 60 Hz, 16 A.
Systec Mediaprep-45 to Systec Mediaprep-120: Voltage 380 - 400 V, 50 / 60 Hz, 32 A.
Other supply voltages available on request.
//= /* @escapeNotVerified */ __('We can\'t find products matching the selection.') ?>