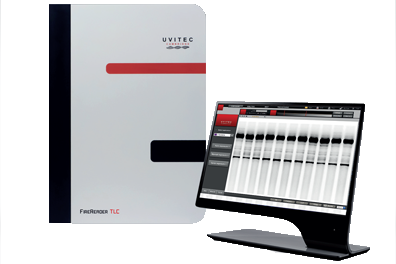 Ultimate high-end Pharma TLC Documentation system - ideal for image acquisition, visualization, quantification, documentation and publication.
Captures outstanding images of TLC/HPTLC plates with massive native resolution. Controlled by UVITEC's famous license-free Uvitec-1D® software, TLC visualizer generates low-noise and high-dynamic images (HDRI), and supports a great set of enhancement tools.
Sophisticated algorithms ensure best image quality for identification of weakest areas.